Heat policies & Public Support
18 March 2019
A crucial, but often overlooked aspect of heat policy is public support.
Homeowners and tenants may welcome green policies in principle, but few are often able – let alone willing – to actively embrace them. Ignoring these simple facts will only lead to failure. Existing support schemes waste taxpayers' money by rewarding only the wealthy for installing low carbon heating and will never deliver transformation at the scale required. Worse still, policy confusion has seen vital support for fuel poor households reduced because it conflicts with the decarbonisation agenda. New thinking is urgently needed.
Balancing cost and outcome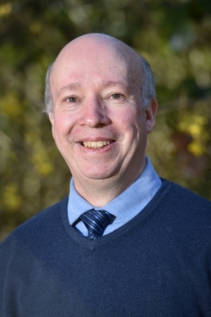 Many commentators advocate a programme of deep retrofit energy efficiency improvements, combined with a widespread switch to electric heating for existing homes. But this an expensive option and it is unclear how it could be delivered. Any approach that involves consumers having to scrap modern, efficient boilers while bringing no direct and obvious benefits, will at best be unpopular and at worst could drive millions into fuel poverty. No matter how urgent the need, it would take a brave politician to impose such a plan and no "solution" can succeed if consumers can't or won't buy into the concept.
So how will the necessary transformation happen? Should heat policy dictate to the industry how decarbonisation will be delivered, or can industry and other stakeholders work together and take the lead? Will one low carbon solution fit all, or will the UK's diverse built environment need a wide range of solutions? Should fiscal issues be considered, or must decarbonisation simply be delivered at any price?
At OFTEC we believe that the genuinely transformational solutions are those that are cost-effective, simple to deliver, bring obvious benefit and cause minimal inconvenience. We are looking forward to using the Low Carbon Homes events to talk about the benefits of greening the fuel, rather than replacing the whole heating system, combining technologies where it's obviously beneficial and striking the best balance between cost and outcome on a house by house basis.
We also hope to explore how, through collaboration and upskilling, the existing installer networks can be empowered to help their customers transform their homes and, in doing so, reap the rewards of the clean growth dividend.
Malcolm Farrow, Head of Communications at OFTEC