Measure To Manage
7 March 2019
Low Carbon Homes is teaming up with a broad range of experts to explore how we address the 5 Challenges we've identified which are holding back the low carbon transition of our aging housing stock:
Change: apathy and resistance to change – key influencers are unmotivated to recommend change; easier to "do nothing"
Cost perceptions: unconvincing ROI
Confusion: conflicting information; competing advice from experts
Complexity: technological complications – pace of innovation difficult to keep up with
Consistency: inconsistent government policies – financial incentives reducing with fluctuating priorities
"Where is the joined-up thinking in our industry?"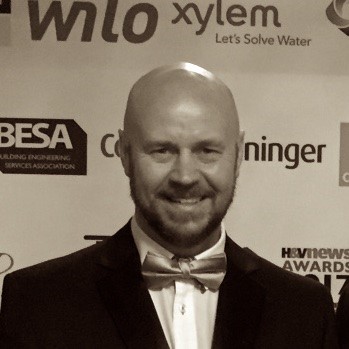 We're delighted to have Rob Berridge involved in our Low Carbon Homes speaker programme this year. A large proportion of Rob's time is spent working within the UK heating industry and he hears various theories about how we should best tackle energy efficiency.
Most of the engineers, specifiers and wider industry contacts Rob speaks with say the same things, such as "Where is the joined-up thinking in our industry…the expert guidance from our governing bodies…the cohesion that should link governors, manufacturers, suppliers and installers into that unbreakable, cooperative chain?"
It appears that we have manufacturer funded incentives for this, smart controls for that, meters, additives and filters for the other, and so on and so forth, when in fact Rob believes we are making the repeated mistake of treating the symptoms of our problems whilst not addressing the cause – heat loss and inefficient heating systems.
Measuring to manage
Rob believes it is the process of calculating building fabric heat loss and how we then specify a suitable heat system that is absolutely crucial. Many existing systems may already be far too high-capacity and operating sub-optimally.
This all-too common approach of technical over-specification has caused an estimated 90% of all UK heating systems to be oversized, largely because a heating system is usually replaced on a 'like-for-like' basis rather than by taking accurate heat-loss calculations and getting an accurate picture of the building's actual need. This avoidable and prolific over-specification in replacement systems has a cumulative and devastating effect on our climate, our utility bills and system component failure.
Any engineer will know that running an engine at peak revolutions or loading and unloading – 'cycling' in boiler terms – will shorten the life of that equipment and destroy its efficiency and longevity. Hence, in a domestic heating setting, this approach is disastrous if you've got, say, a 30Kw boiler wrongly specified for a two-bedroom flat – no matter how much you tinker with the boiler, if it's too big it can't be efficient.
Proving a point…
Recently, Rob conducted a heat-loss calculation on his own three-bed Victorian terrace which showed a 4.76KW of heat loss through the building fabric.
Rob told us "I was shocked at the result but had faith in the science and set about hydronically balancing and adjusting the heat curve and output on my boiler to match the calculated requirement. The result of these small changes has shown a vast reduction in gas usage and yet my property maintains a very comfortable 21oC."
Rob points out "We have got it so wrong for so long. We could do so much more and my boiler still cycles somewhat because one simply cannot turn it down far enough."
Rob wants to see government update the building regulations to incorporate accredited heat-loss calculations into the planning process. This will work alongside the current, theoretical-only SAP and ErP reports. The final icing on the cake for Rob would be building performance testing under full heat load with calibrated thermography imaging.
Rob concludes "…Is it really too much to expect that minimum building regulations are applied, enforced, calculations are done and proper performance testing is correctly administered? No, I didn't think so either!"
Rob Berridge is a commercial and domestic heating engineer with over 30 years' experience and director of Heat-Engineer.com
Hear more from Rob on Measure to Manage at Low Carbon Homes 2019 event series – Dorset – 11 March, Sussex – 3 April, Suffolk – 23 May, Manchester – 14 November
Useful links